Curso CIPA NR 05 em Inglês
Technical Name: NR 05 CIPA - Internal Accident Prevention Commission Training Course
We provide courses and training; We perform Translations and Versions in Technical Language: Portuguese, English, Spanish, French, Italian, Mandarin, German, Russian, Swedish, Dutch, Hindi, Japanese and others consult.
Não perca tempo, solicite SUA proposta agora mesmo!
Conteúdo Programatico Normativo
CIPA NR 05 Course
Application field:
assignments;
Constitution and structuring;
Electoral process;
Operation;
Study of the environment;
Work conditions:
Risks arising from the production process;
notions about work-related accidents and illnesses;
Working conditions and exposure to existing risks in the establishment;
Prevention measures:
Research methodology;
Analysis of work-related accidents and illnesses;
General principles of work hygiene;
Risk prevention measures:
Notions about labor and social security legislation related to safety and health at work;
Notions about the inclusion of disabled and rehabilitated people in work processes;
CIPA organization.
Activity Add-ons:
Awareness of Importance:
APR (Preliminary Risk Analysis);
PAE (Emergency Action Plan;
PGR (Risk Management Plan);
Understanding the need for the Rescue Team;
The Importance of task knowledge;
Accident prevention and first aid;
Fire protection;
Perception and factors considered as people's risks;
Impact and behavioral factors on safety;
Fear factor;
How to discover the fastest and easiest way to develop skills;
How to control the mind while working;
How to manage and manage working time;
Because it balances energy during activity in order to obtain productivity;
Consequences of Risk Habituation;
Causes of accidents at work;
Understanding the Cause Tree;
Understanding Fault Tree;
Understandings about Ergonomics;
Workplace Analysis;
Ergonomic Risks;
Hazard Communication Standard (HCS) – OSHA;
Practical Exercises:
Record of Evidence;
Theoretical and Practical Assessment;
Certificate of participation
It is provided to our multidisciplinary team the insertion of norms, laws, decrees or technical parameters that they deem applicable, or not related to the negotiated service scope, and the contractor responsible for carrying out the appropriate calls in which the legislation, as established in the same.
CIPA NR 05 Course

Referências Normativas
Carga horária e Atualização
Complementos
Saiba mais
Promoção Relâmpago - Até 70% de desconto!
Curso NR 10 Básico em EAD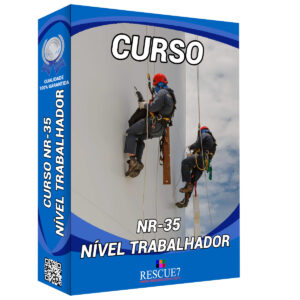 Curso NR-35 - Nível Trabalhador
Curso Como Elaborar Projeto de Linha de Vida - Nível Básico
Curso Espaço Confinado - Autorizados e Vigias NR 33